Let Fairfield Pharmacy/ Compounding Take Care of Your Prescription Needs
Our expertly trained staff prides themselves on accuracy and we honor most insurance plans.
Proud to Serve Our Community
We've been a part of Cypress community since 2011 Wellness
Get up-to-date health information written by licensed pharmacists we trust Most insurances accepted. Trust us to provide the most prescription savings Our team is ready to take your medication and wellness questions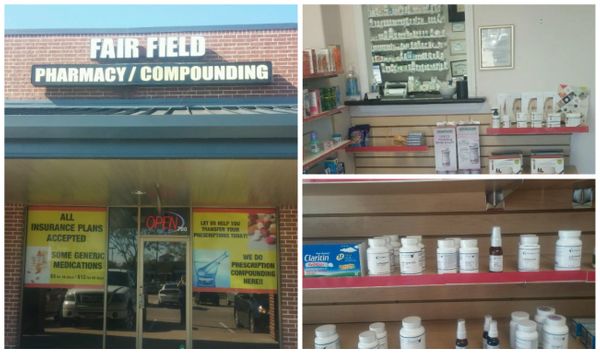 About Fairfield Pharmacy/Compounding
We are a family owned and operated pharmacy and we pride ourselves in the excellent, personalized customer service we provide our patients and their families. Our friendly and compassionate pharmacy staff provides our patients and their families personalized service that cannot be interrupted.
We understand how invaluable our role is to you and your family's health. Medication is something that may already be a part of your daily regimen or has recently been prescribed by your family doctor. That's where we come in. Our goal is to dispense the right medication to the right patient at the right time.
Fairfield Pharmacy/Compounding promotes health by offering easy access to our pharmacy team. We also customize medications through compounding different dosage forms like, troches, creams, gels, effervescent powders,capsules and tablets to treat your health needs. Get to know us more when you visit our pharmacy, website or when you call in for inquiries.